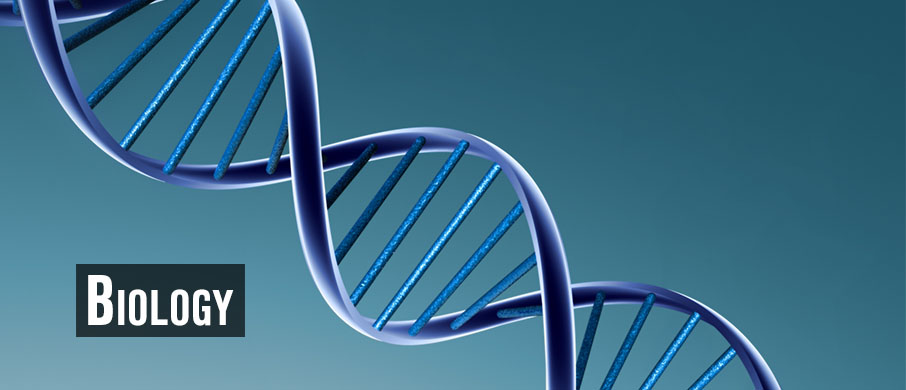 Why Biology? A breathtaking diversity of the unicellular and the multicellular life forms offers fascinating research opportunities in Biology. The Division of Biological Sciences at IISc is engaged in cutting edge research and teaching in Biology. It houses nearly 65 research groups located in its various departments (Biochemistry,
Ecological Sciences, Microbiology & Cell Biology, Molecular Biophysics, Molecular Reproduction & Developmental Genetics, and Neurosciences). An undergraduate degree in Biology is one of the most coveted qualifications today.
What does the programme offer? The Bachelor of Science (Research) Programme in biology at the Institute offers a unique blend of Biology courses with the courses in Chemistry, Physics, Maths, Engineering, and Humanities and prepares its graduates to take up challenging issues in research in Biological Sciences. The undergraduate degree offers an excellent ingress to the contemporary areas of experimental, computational and theoretical biology that include the multidisciplinary aspects of fundamental biology, biotechnology, health, agriculture, bio-engineering, systems biology and synthetic life.
The scientists in the Division of Biological Sciences deal with classical and modern issues in most areas of research in Biochemistry, Biophysics, Cancer Biology, Cell Biology, Computational and Systems
Biology, Developmental Biology, Genetics, Ecology & Environmental Biology, Immunology & Vaccinology, Microbiology, Molecular Biology, Neurosciences, Plant Developmental Biology, Protein Engineering, Reproductive Biology, Signal Transduction, and Structural Biology, and use diverse experimental model systems, including human, mouse, fish, fruit fly, worm, plant, yeast, bacteria, and cell/tissue culture. The Division of Biological Sciences is committed to excellence in research and addressing crucial issues of human suffering involving tuberculosis, malaria, diarrhoeal diseases, and disorders of various kinds. In addition, there is a significant emphasis on the areas of collective research such as, Infectious Diseases, Drug and Molecular Design, Gene Targetting, Genetic Disorders and Genetic Diversity.
What after a Bachelor of Science (Research) Programme in Biology? The Bachelor of Science (Research) Programme at the Institute benefits from these broad research areas and the extensive course curriculum. The students have opportunities to carry out a research project to help them experience excitements of research in Biology. A wholesome training prepares the Biology graduates for exhilarating careers in the academia and industry.
To know more details about the curriculum and content of the courses, click here.