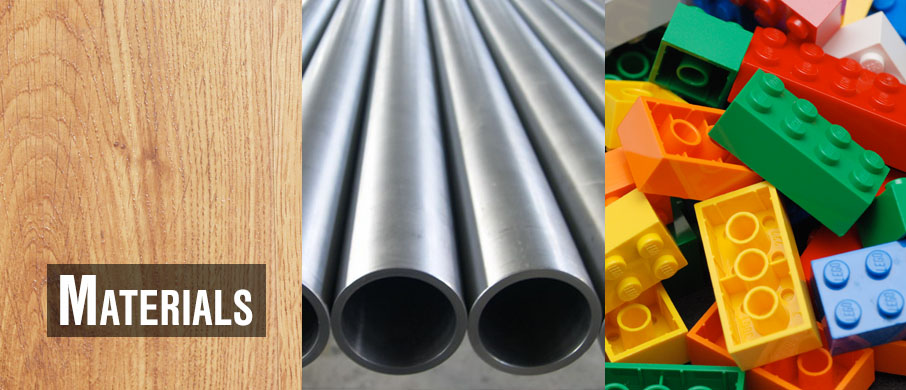 Why Materials? Today, the worlds of metals, ceramics, composites, polymers and semiconductors can be studied in a unified manner. This programme will give you an opportunity to master not only the science of materials and their properties, but also the engineering
skills needed to design novel materials and to process them for applications as diverse as jet engines, solar cells, electronics, sensors, lasers, micromechanical systems and bio-medical devices.
What does the programme offer? The materials curriculum, which starts after your first three semesters of basic sciences and mathematics, will first focus on the science that illuminates materials behaviour: atomic bonding and structure of materials, thermodynamics, and crystal defects. It will then build on this scientific foundation a strong engineering structure consisting of courses in mechanics, modelling, design and processing of materials, devices, components. A vibrant set of elective courses will give you the flexibility to specialize in structural materials, functional / electronic materials, materials chemistry, and materials processing. Tutorials and laboratories will complement traditional lectures.
If the regular semesters are about courses that aim to give you a solid grounding in modern materials development, analysis and design, the summers are about giving you an exposure to practice: materials research through mini-projects, as well as industrial visits in a wide range of sectors including aerospace, electronics, energy and primary metals.
Student chapters of professional societies will offer you an excellent opportunity to hone your extra-curricular and leadership skills through quizzes, debates and demonstrations in schools.
Your final year project, a key part of the curriculum, can be chosen from a variety of departments that are participating in this programme including Materials Engineering, Materials Research Centre, Mechanical Engineering, Electrical Communication Engineering, Chemistry and Physics. You will get to work on exciting research ideas in areas ranging from new semiconductors to light materials for aerospace applications, from advanced batteries to high temperature materials and coatings, from nanomaterials to bulk materials processing, from MEMS devices to capsules for controlled drug delivery, from fine particle synthesis to biologically inspired materials, from primary materials processing to design of materials for extreme environments.
What after a Bachelor of Science (Research) Programme in Materials? We anticipate that you will have developed skills, not just in the science of materials, but also in leadership and communication that will take you to the top of your chosen career. Many of you will join traditional, large industries in manufacturing, infrastructure, energy, transportation and electronics. Others may find opportunities in hi-tech industries that have emerged in the last 2 decades, both in production as well as in development. And some will be eager to pursue a higher degree in the form of a masters or PhD as a prelude to a life of research and / or teaching in the expanding world of technical education.
For more information on materials related activities see the web sites of the Department of Materials Engineering and the Materials Research Centre. Materials science is truly interdisciplinary, and the IISc website will guide you to materials-related research in chemistry, physics, mechanical engineering and electrical communication engineering.
To know more details about the curriculum and content of the courses, click here.